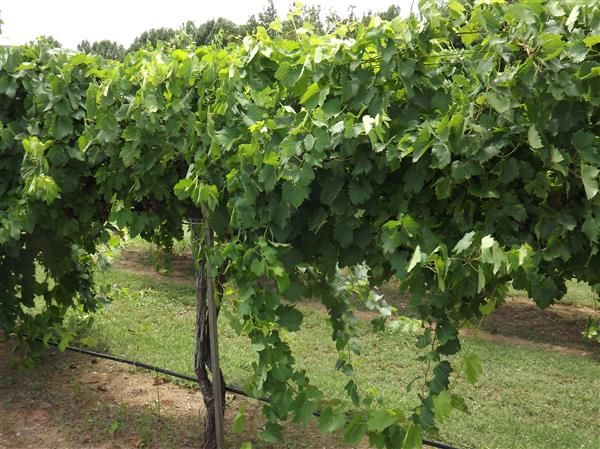 As I hope you are aware by now, The Vineyard Trail exists to share our wine tasting experiences with other wine-loving folks.  It is all about the experience as a whole, from scenery, to customer service, to the knowledge of winery staff, and to the quality of the wines.  Having said that, you also should realize that the perception of the experience is very subjective, with each person rating their total experience on a very personal level.  That is exactly why each "winer" from The Vineyard Trail awards each vineyard/winery with their own personal rating (our cute grape system!) and also shares their own experience through their blog.  It is not often that all four "winers" give the exact same rating, and even less common when all four of us give 5 grapes.  This is one of those times.  It took us no time at all to rate Canadian River Vineyard and Winery as a perfect 5-grape rating!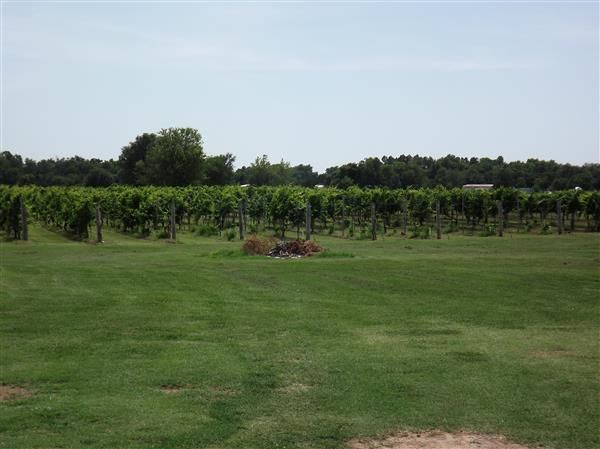 When you drive up to the winery the first thing you will see are very mature vines, and I would have to say, some of the most well manicured vines that I have seen thus far in Oklahoma.  My husband, Tom Joe, the photography guy, went missing for some time and we finally found him wandering the vineyard taking tons of pictures.  The vines were so mature and full that we lost him in the vineyards!
The wine tasting experience was definitely one of the best we have had!  This was determined by the wonderful exchange of information between the owner, Gene, his granddaughter Taryon, and all of us "winers".  I tell ya, I'm not sure how long we were at the winery because it never dawned on me to look at my watch, but by the time we left, we felt like old friends.  Gene even invited us back to watch them do their harvesting and crushing the following week.  Brian and I took him up on that offer and really learned a ton!  Be looking for that blog real soon.
As for the wine, delicious!  They have 15 acres of vines and can fulfill their wine production with their own grapes by 90%.  The wine making, as it turns out, runs in the family.  Gene told us that his father grew grapes for a living (didn't make wine), Gene has his enology and viticulture degree and has been in the wine making business for years, and Gene's son is a vintner at a Napa Valley vineyard.  I found his wines among my most favorites.  We wound up splitting a case with Elizabeth and Brian.  As you can imagine, since we go to so many wineries through our travels, we don't buy wine at each and every one.  We would go broke!  And to be honest, we don't like all the wines quite enough to purchase a bottle.  The end result, when we buy mutliple bottles, we are impressed!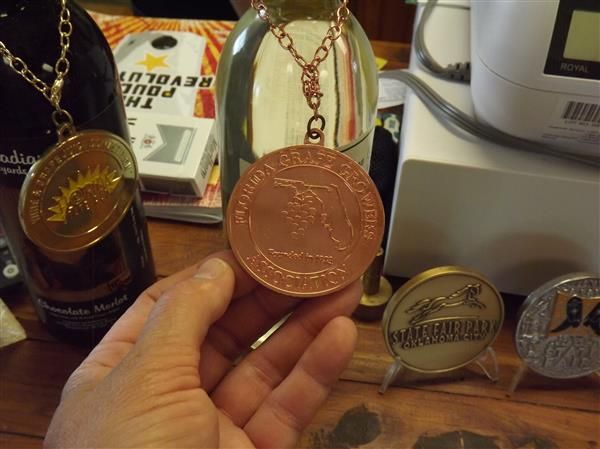 My favorite wines at Canadian River are their muscat canelli (dry and delicious!), cabernet sauvignon (dark, rich, and very full), and their chocolate merlot (going to think of a recipe to go with this one!).  What is the best thing about their winery?  Well, for us, they are only about 20 minutes south of Norman, OK so it is very convenient to just take a short trip and purchase wine whenever we run out.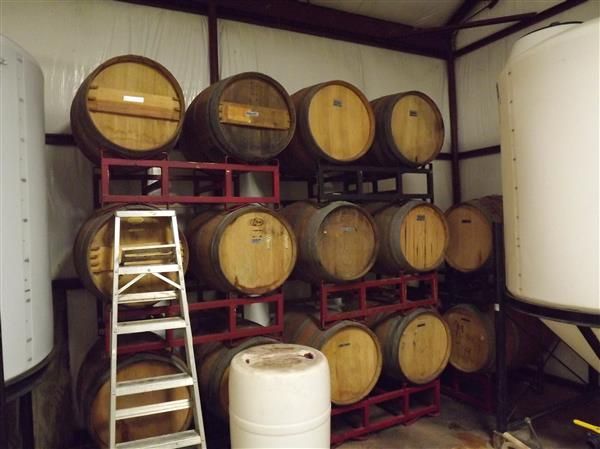 Oh, and the other thing I was impressed with was the fact that Gene uses oak barrels to age his reds – not a very common occurrence in Oklahoma – and I personally think it makes a difference in the structure of the wine.
Thanks Gene, for the wonderful experience!  We will be back!
Go visit Canadian River Vineyard and leave me a message below.  I am so curious to see if other folks are as taken with this vineyard as I am!
Cheers!
Miki "This is the Life" Winer