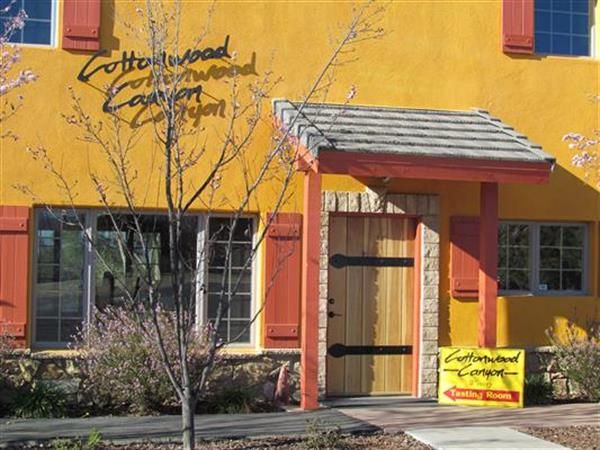 Cottonwood Canyon Vineyard and Winery, Santa Barbara, California.  Stuck out in the middle of what you would think was an endless expanse of farms, ranches and vineyards lay this absolute pearl.  Down a twisting single lane road lay the yellow and reddish-brown ocher colored building that was the tasting room/office/soon to be honeymoon suite.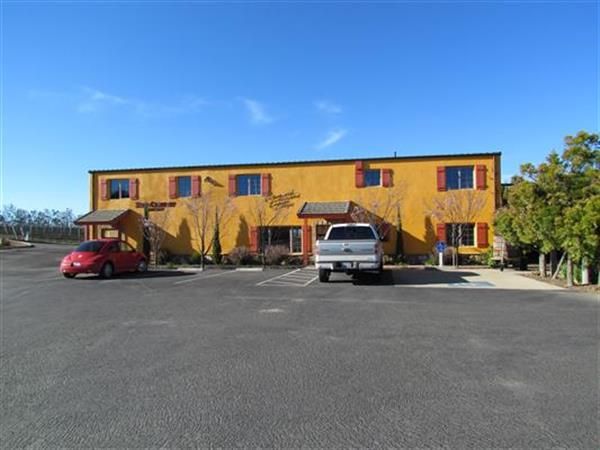 The tasting room building was square, two stories and surrounded by the vines and cottonwoods that gave the place its name.  Late in the day when we arrived, we hustled inside (after a brief ooh and ahh of the views) and met our host, Norm Beko.  He was, in fact, the owner AND the winemaker.
Norm told us that he had originally been in computer distribution and felt that the wine industry lacked some serious distribution expertise and, in order to make a difference, decided to buy some land and put in some vines.      ( Gotta walk the walk if your gonna talk the talk.)  He experienced first hand the trials and tribulations of being a vineyard owner/wine maker and the joys of dealing with the assorted bureaucracies at the county, state and federal levels.   He does not distribute.
In 1988, he bought the vineyard  with vines that were 15 years old at the time.  Of those original vines, none remain as 6,000 of them produced zero grapes that could be used.  Now there is a nasty introduction to the vagaries of farming in general and vineyards in particular.  Now he has 78 acres  to play with and build on, with 19 acres in vines.
We got down to the business of tasting and right off the bat learned that we didn't quite have the hang of it.  Now, you know I can be a touch prickly when it comes to being told I don't know how to do something that I have been pretty successful at for about 40 years.  I figured I was as good as most when it came to sampling a wine, checking color and clarity, bouquet and taste, so I was gearing up to what my partners refer to as 'a snit'.
Norm says to us, 'Try this when you taste: Smell-Taste-Swirl (and I don't mean gently slosh it back and forth either!)-Smell-Taste."  So we got a glass of the 2004 Sharon's Vineyard Pinot Noir and gave the technique a try.  Well, thanks Norm, it really did make a world of difference in the bouquet and taste.  The color was beautiful.  The taste good at the start really hit its stride after plenty of exposure to air.  It was a fabulous wine to learn a 'new' and great way to sample a wine.
We sampled reds and whites that were all noteworthy, but I have to admit that the hour and wine lead me to behave more as if I was at a small gathering drinking wine rather than doing a tasting that required note taking.  The standouts for me though, were the Sharon's Vineyard Pinot Noir, the Patience Syrah, the 2001 Estate Pinot Noir (bought that bad boy) and the 2008 Dessert Syrah (bought that rascal too and the budget be damned).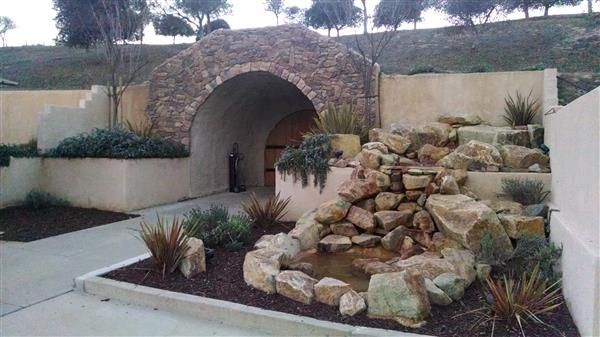 One thing of note at Cottonwood is the 'cave'.  Built by Norm (and I am sure an amount of shovel swingers that could have halved the time to dig the Panama Canal) it is a tunnel more than cave that is reminiscent of the cellars below some old European chateau.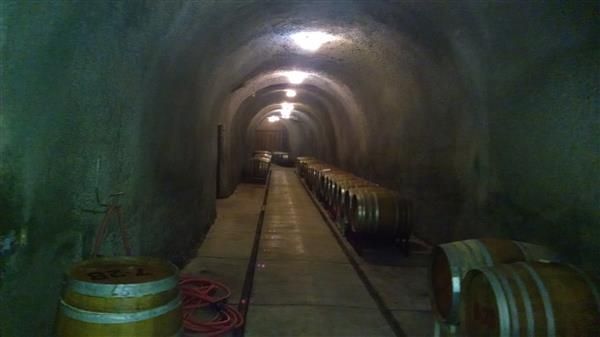 Long and dark with occasional lights in the ceiling, several dozen kegs of soon to be wine in the main corridor and side rooms, it was amazing.  Kind of creepy, but amazing.  An enormous undertaking that caused him no end of grief with the county.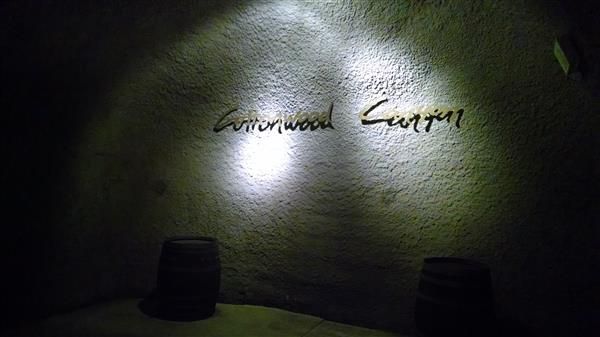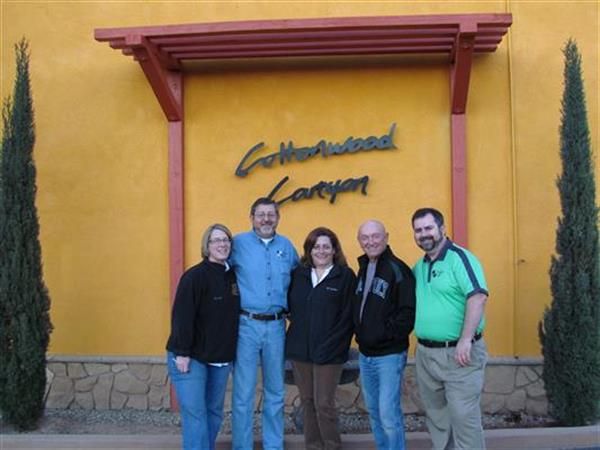 So then, Cottonwood Canyon Vineyard and Winery.  Out in the country ?  Oh yes.  Worth the drive?  Absolutely!  Get some really great tasting wines and take a tour of the 'cave', it really is something to see.  Really.  And when you are done, if you should be feeling a little on the hungry side, head in to the thriving metropolis of Orcutt.  There you are going to find several restaurants that will take care of you, however we stopped at a place called Pasion Comida Mexicana.  I don't generally blog about eateries but this was some really terrific food.  I recommend it.
And now, I am done.  We are off to other places to meet new wines and make new 'wine friends'.  Check our blogs and tweets (I am constantly told it is tweets not twits, though it is twitter not tweeter).  My fellow Winers really do put together some interesting points of view and taste about where we visit.  Fine out where we are going to be and pop in if you're in the neighborhood.
 I'll be looking for you.  Over the rim.
 See the official VT Review:
My personal rant: