A night has passed at the absolutely splendid B&B we stayed at called the Lavender Mermaid.  Elizabeth wrote of this in a blog but my two cents are this:  in the area?  Stay here.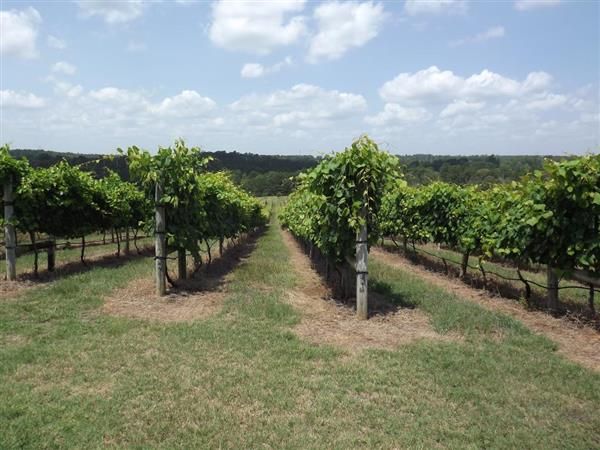 We hit the road and headed for a place called Enoch's Stomp which for me called up images of beards, bib overalls and bare feet.  It caused me no end of quiet amusement in my commanding position in the back seat.  We failed to lose any time by having to back track every ten miles and quickly found our way to the vineyard gates.  We pulled into the beginning of the winding gravel drive and EVERYONE had to get out and just….look.  If I could pick you up and take you to the vineyards I have seen in the Tuscany region of Italy, or along the Moselle and Rhine river valleys in Germany, Enoch's would be what you would see.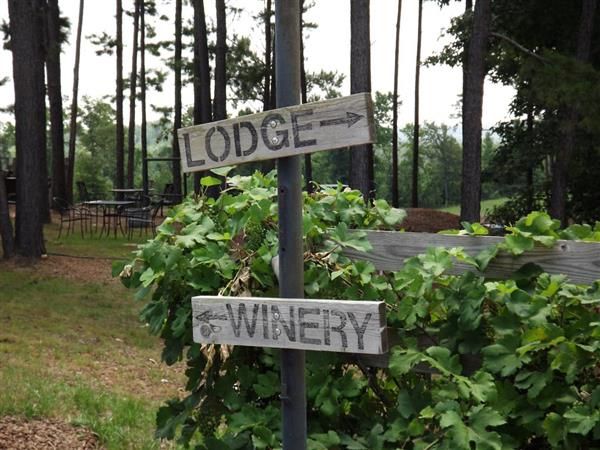 I was absolutely stunned by the view from the gate, down the vine wrapped fence line and into the vineyards itself.  The road wound up over the first hills of vines to who knew what.  Stand here.  Stand there.  Lots of pictures until finally someone said, 'Lets go, for crying out loud.  It will all be vinegar by the time we get there!'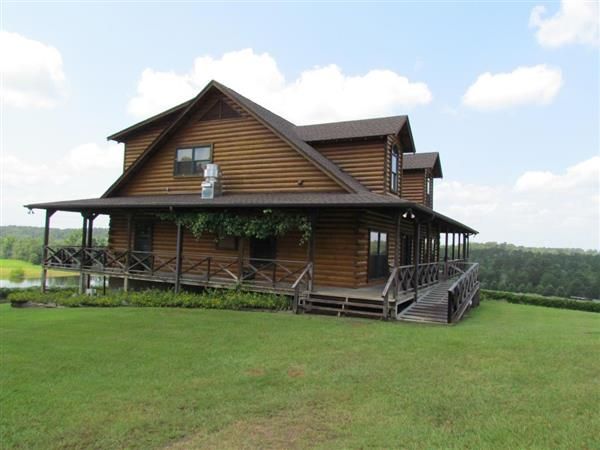 We crested the hill and beheld (really the only word for it) Enoch's Stomp Vineyard and Winery.  The modern winery and tasting room on the left and a large multi-storied log building on the right with more vines rolling down to the ponds and hills in the distance.  The whole place smacked of serious wine business being done here.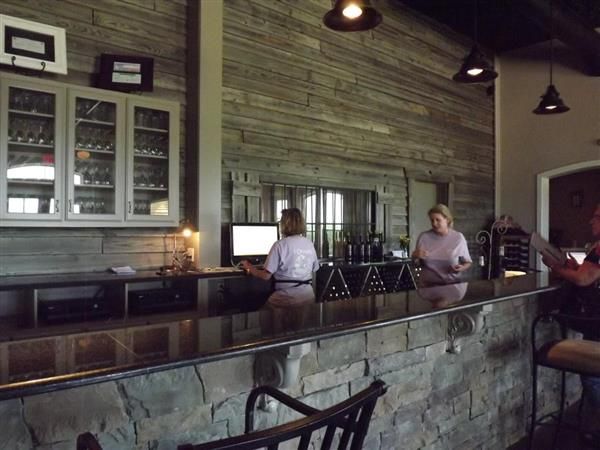 We parked and entered the tasting room which had a dozen or so small tables but was dominated by a 20 foot tasting bar.  A serious wine tasting was about to occur, I could just feel it.  We were greeted by Marla who was our server, but oh so much more than that.  Server, salesperson, historian and most excellent hostess for the place.  She laughed and joked with us as she brought each sample but provided very serious information regarding its content and history.  While we were waiting for our first flight, one of the owners 'Altus', took time out from the harvest preparations to welcome and thank us for coming to the vineyard.  He looked every bit the grape farmer.
I hoped that my nose and taste buds had recovered from the ravaging effects of the Muscadine and when Marla brought the first flight it was fabulous.  Each and every wine was clean and clear with flavors that ranged from velvety sweet to sharp and crisp.  The tasting lasted a bit longer than you would expect but that was due to the splendid company provided by the employees.
After touring the winery facilities and buying not one, but two cases of wine, we went for a walkabout the vineyard.  We were all drawn to the log building across the road and Marla informed us it was the vineyard restaraunt which was unfortunately closed.  It was beautiful and the view was just astounding.   We got caught by Marla as we were turning the doorknobs on the front doors to 'just take a quick peek'.  Boom!  Another tour of a strikingly old world dining area with the same wonderful views.  She also told us that they had plans to build several guest cabins among the vines.
So then, Enoch's StompVineyard and Winery.  This place is an absolute gem and certainly worth a drive.  the tasting experience was just terrific.  Some truly wonderful wines and great new friends to chat with.  All in all a very cozy, 'welcome to our home' kind of feel to it.  It is at the top of my vineyards and winerys to revisit in the near, and distant, future.  The  place left a serious impression on me (in case you couldn't tell).  There were a couple of wines I found impressive in quality but just not to my more arid tastes.  As I said, we left there with a couple of cases each.  Mine was filled with the amazing Blanc du Bois, an off-dry white, and a great Merlot (which I suprised Elizabeth with as neither of us really care for it).  We also got a bottle of "Marla's Melody' (named after the extraordinary Marla) a delightful sweet white dessert wine.
As always, this is just my personal opinion.  Go there and give all of them a try.  Lets compare notes and you tell  me what you think about Enoch's.  I am telling you, you gotta go if your in the area!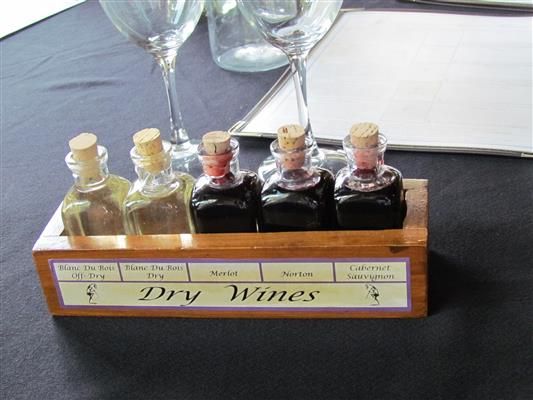 Hope to see you on the Trail