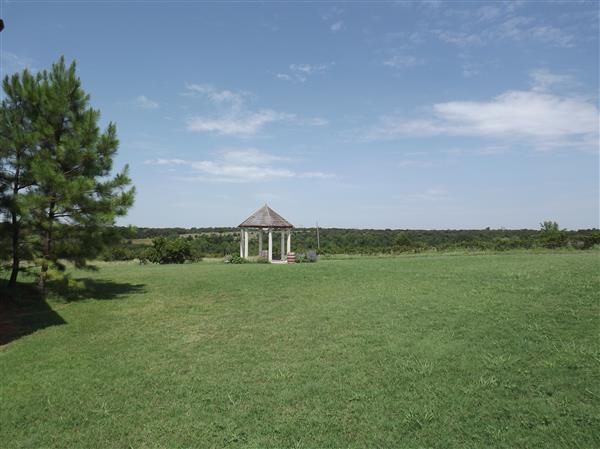 The best thing about this trip was the journey.  I lived in Mobile, Alabama for one year, and although very beautiful, I remember very clearly feeling claustrophobic after some time, whilst driving down a stretch of freeway.  The trees were so tall and so thick and they never seemed to stop.  When we moved back to Oklahoma, I remember hitting the state line and seeing the rolling hills with trees, lakes and ponds spotting the landscape, and had this immediate feeling of "deep-sigh relief".  I was home!  Back to where nothing was standing in the way of my eyes being able to see the beauty for as far as they could reach.  That memory is what this trip to Legends Vineyard brought back to me.  If you go for no other reason than the scenery, you won't be disappointed!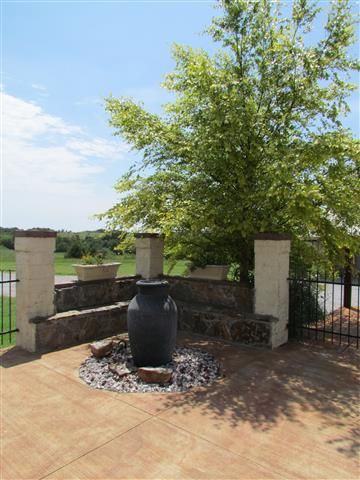 Likewise, keep in mind, Legends Vineyard is a ways out in the middle of nowhere.  Elizabeth and I, sitting in the back seat letting the boys drive and navigate, were starting to get a little antsy!  Once there, however, I was pleasantly surprised.  The owner, whom we unfortunately did not get to meet, had obviously gone to great lengths to instill a sense of "old-world" into the middle of central Oklahoma.  The outside and inside building decor are very inviting, maybe for a BBQ, a picnic, or a nice dinner spot (would have to cater in though!).
I had a very fun time with the "staff-for-a-day" Thomas, who is the son of a friend of the owner, and was just helping Bob (the owner) out while he attend to other commitments.  Thomas was very nervous at first,  but I think (not so quickly) relaxed and realized we were just there to have some fun and spread the news about the vineyard.  He did his best to tell us as much about the owner, the land, the business as he could with his limited knowledge of all the details.  Ya did fine, Thomas!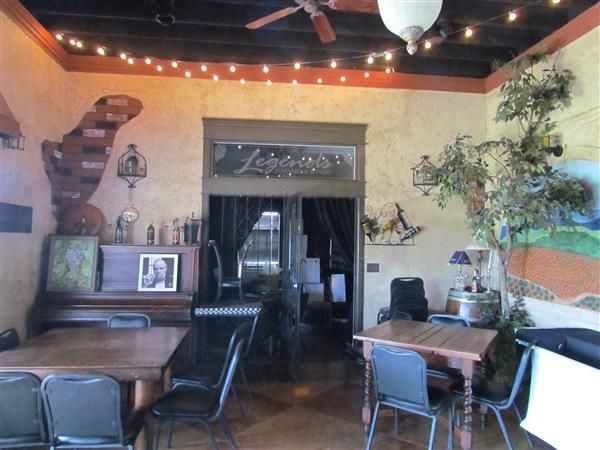 Again, the wines are a bit sweet for me, but for sweeter wines they were nice.  Just so you know, on my rating scale of 1-10, I gave all the wines between a 3-4 with one receiving a 5 (the merlot).  Basically, a rating of 3-4 means that I wouldn't buy a bottle, I wouldn't buy another glass, but I would still consume the initial glass purchased!  You've had this experience, I'm sure.  The merlot was a bit drier, was smooth and lingered, and although I don't usually purchase a bottle of wine I rate a 5, we somehow walked out with one.  If I recall correctly, I believe it was the hubby!
Be advised, they do not take plastic!  If you want to purchase a bottle, better come with good ole greenbacks!
Go see them at Legends and tell them you heard about them on The Vineyard Trail.  Come back and leave your comments.  Which wine was your favorite and wasn't the view breathtaking?
Cheers!
Miki "This is the Life" Winer