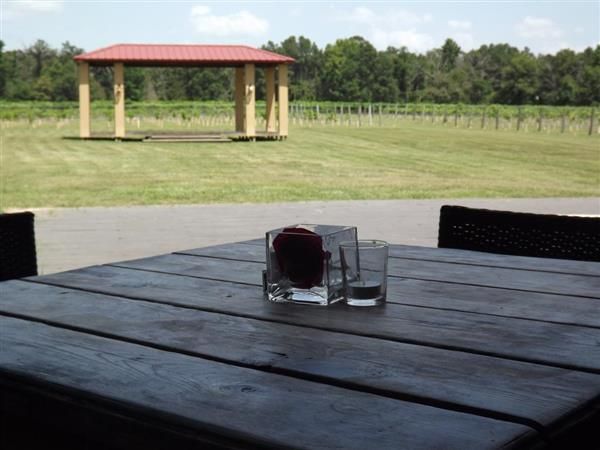 One of my most favorite vacations, ever, was a month in Italy with Brian. We traveled this amazing country enjoying food, wine and the historical sights. Of course, no trip to Italy is complete without enjoying the Tuscan sun and as we drove up to Los Pinos Ranch Vineyards, I was transported back in time…to Tuscany! A large villa-like gazebo stood in front of the main building and it looked as if many a gathering had taken place there in front of the vines. It was quiet and peaceful, a gentle breeze stirred the leaves along the long rows, I could have sat and contemplated the day away, but we had a tasting to get to!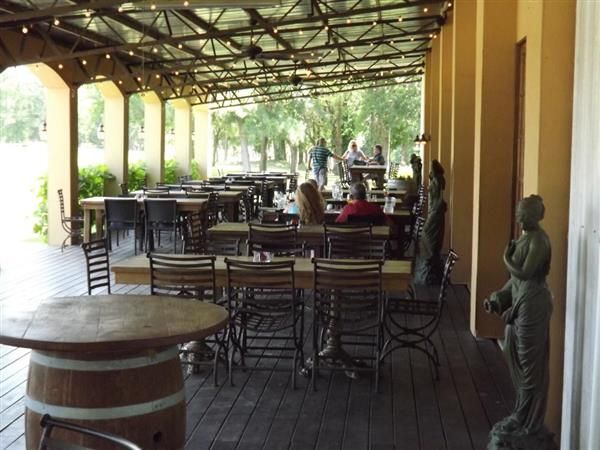 As we came up to the building I was struck by the inviting, long wooden deck – a place where one could linger with friends, sharing a bottle of wine and talking over all things "life". As we entered the building, I realized this was more a restaurant where one could sample wines. Now that I have been to several vineyards, I realize there is a difference between going to an eatery and sampling some wine and going for a wine tasting.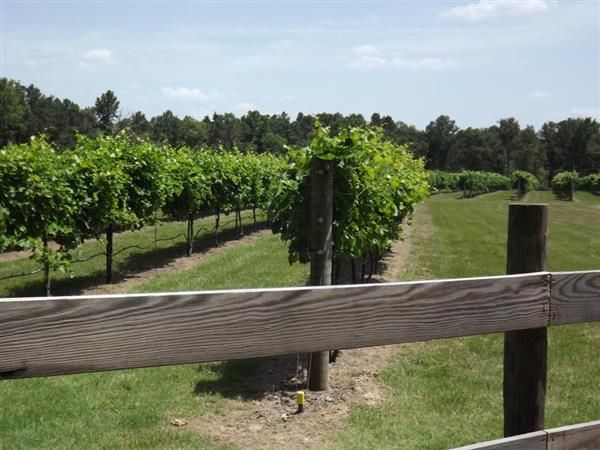 We took a sweet and dry flight of wine, ordered some food, and started to taste away. In general, it tasted like wine to me, not too bad, not great, the kind where I would sip a glass of wine and by the second glass might think, hey, this is pretty good 🙂 Our server eventually made her way over to talk to us about the wines and she turned out to know quite a bit. I did notice that most people came in, took their flight, and sort of waded through it on their own. Maybe, we just happen to be a very chatty group and we ask a lot of questions – so perhaps this was a clue that we were interested in learning a bit more about the wines than their typical patron?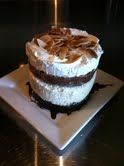 Now the food definitely caught my attention! Great salad, wood-fired pizza and AMAZING dessert. We actually came back later that evening, ate again and enjoyed some good jazz. I really enjoyed wandering the grounds and if I was in the area staying at the Lavender Mermaid Bed and Breakfast, I would make the time to go over, grab a bite to eat and definitely have a helping of the Ménage à Trois.