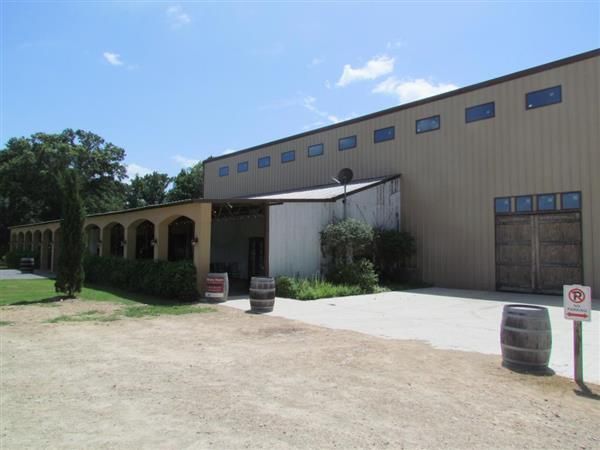 It is not often when I am surprised TWICE. As we entered Los Pinos Ranch Vineyards, I was really impressed and thought that this would be an excellent wine tasting experience. I was sadly mistaken. Los Pinos Ranch Vineyards may, indeed, be a winery AND have flights available on their menu, but it is first & foremost a restaurant. Which brings the second surprise… it has really awesome food!
If this blog was a Food Trail, then I would unquestioningly rate it a 5; however, since I am looking for a wine tasting experience for the readers, this would have to be a 1 or 2 star.
The drive in was very promising as you navigate the vineyards and you approach a beautiful building that was built for a winery (which it is!). The patio is full of tables that overlook a picturesque view sheltered from the sun. We went inside to the bar for our wine tasting, but were ushered to a table and provided menus. We had a choice of 2 wine flights and a full menu of food!
As I've mentioned before, I really like the interaction with the wine pourer as you can learn so much about the winery and wines being poured… it's more difficult to get that with a waiter or waitress. And since this was a restaurant, our waitress was handling multiple tables and in & out of the kitchen. The flights came in small wine portions (with some more full than others) and we had a tasting guide that walked us through the tastings. We found just one wine that we really liked (thanks to our waitress for pointing it out) – it probably should be included in the pourings going forward… Super Texican. We ended up eating lunch here and having a bottle of Super Texican – wonderful food experience.
In fact, with our miseries of the day, we ended up coming back to Los Pinos that same night for dinner, again sharing a bottle of Super Texican and enjoying a wonderful meal while listening to live music.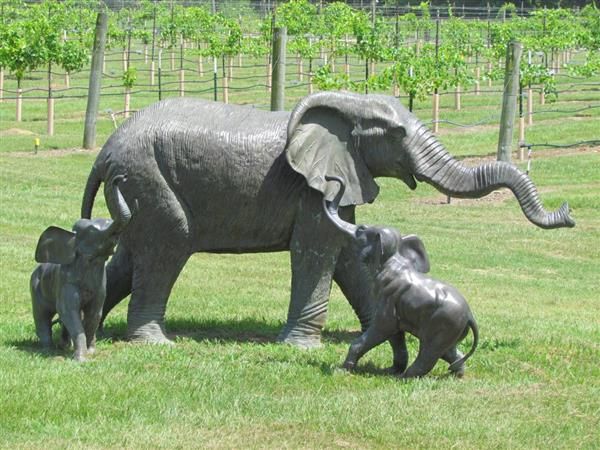 Grounds/Scenery: Exactly what we would expect from a winery – beautiful vineyards, very nicely landscaped & manicured. Great place to come and eat… and taste the wine if you're in the area.
Ambiance: This is definitely the place for "date-night". I'm kinda jealous of the locals for having something of such quality so close. The restaurant is an great example of fine dining with food that meets a wide range of discerning taste buds.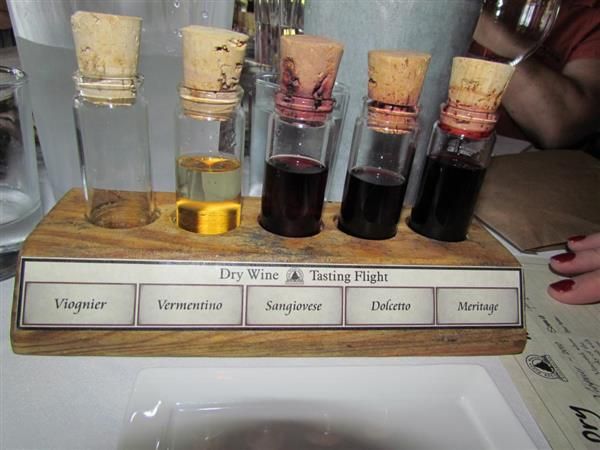 Presentation:  For a wine tasting experience, it sucked! The wines were delivered with a tasting page and then you're on your own – I could go to a liquor store and get better advice (well, maybe not and maybe I'm being just a little sarcastic).

Customer Service:  Again, having a waitress did not provide the experience we were looking for… though she did provide tidbits of information, and steered us towards Super Texican!!
Technical Knowledge:  N/A

Quality:  The food was better quality than the wines! And the wines were not too bad, but just one caught my fancy enough to purchase a bottle.
General Comments:  Great place to dine & wine, not really wine & dine.
Drink wine – drink wisely! 
Leave a comment if you've visited Los Pinos Ranch Vineyards and if you agree (or disagree – which I'm sure that many of you will!) with anything I've said… remember – I only cry in private so pretend you haven't hurt my feelings!