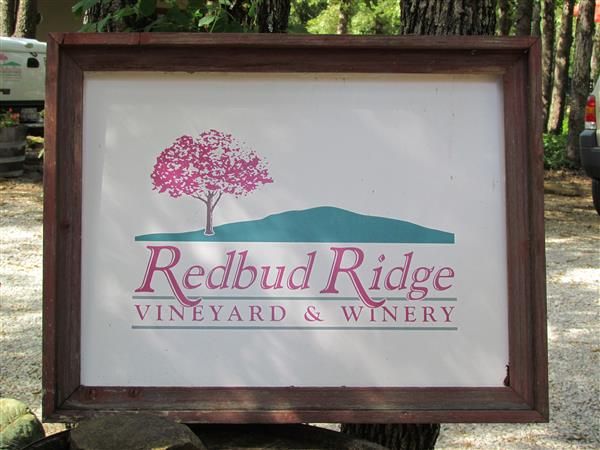 Redbud Ridge Vineyard and Winery is on Hwy 9 just south of Norman.  Look sharp as it is tucked up over a hillside as you head South.  There is a relatively good sized sign but it is easy to miss if you're not looking for it.  It is an intriguing location and not where I would have supposed a vineyard would be.  Surprise!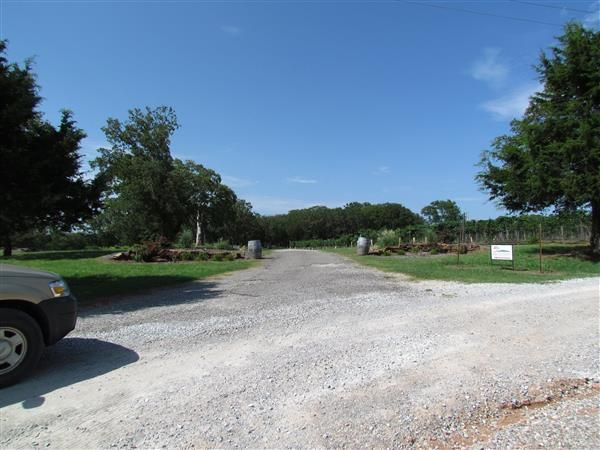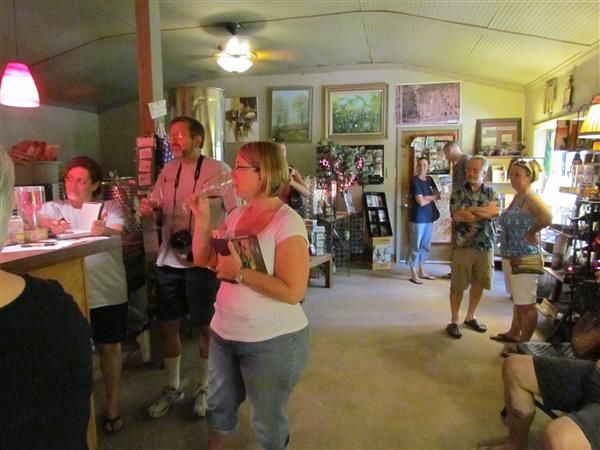 We pulled off the highway and onto the apparently obligatory gravel road that lead us into the small vineyard and lot.  Lots of trees and some benches to sit at and enjoy the shade.  There were a few cars there and a young couple lead the way into the building that housed the tasting room.  It was obviously the same area in which the vintner, Tom, turned his juice into wine, complete with tanks and cases.
Tom told us that he had been in the wine-making business since the 1960's and had two acres of land in Cabernet vines at his current location.  He has been at Redbud Ridge since 2002 and opened the vineyard for business in 2008.   For the other wines he produced he bought his Reisling grapes only in Oklahoma.  His Reisling is made in the 'french' style which is more dry than sweet.
The wines we sampled were the Reisling, a Cabernet, Merlot and a Zinfandel.  Pretty good, all in all, but with the Sangiovese being my personal favorite.  The small bar was crowded, holding six people and, to me,  had an assembly line feel to it when we were getting our taste of the vintners best.  Think, 'man cave' kind of atmosphere.
So, the Redbud Ridge Vineyard and Winery.  It had some pretty good wines which is really the only thing "winers" are interested in when they hit the Trail, right?  Find a new vineyard/winery and see what the beverage is all about, and maybe share the info with folks.  There you have my opinion, Redbud Ridge should be checked out by you and you should post your two cents like we do.
Hope to see you on the Trail one of these days.