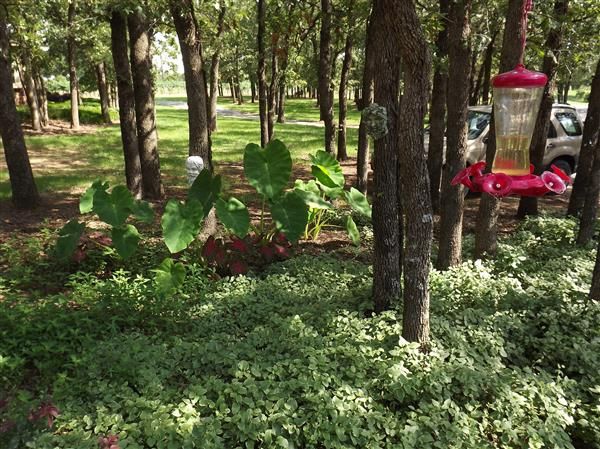 This was a cool little Vineyard and Winery just around the corner from our house! Set back in the woods and nicely landscaped, I was pleasantly surprised at the outdoors feel of the place which resembles Lake Thunderbird state park. Tom, the vintner, has been making wine since the 60's and it is easy to see this is something he really enjoys. He goes the extra mile to let folks know about his place and he has even created a few OK wine trails and "Chick Trips" which you can find on the Redbud Ridge website.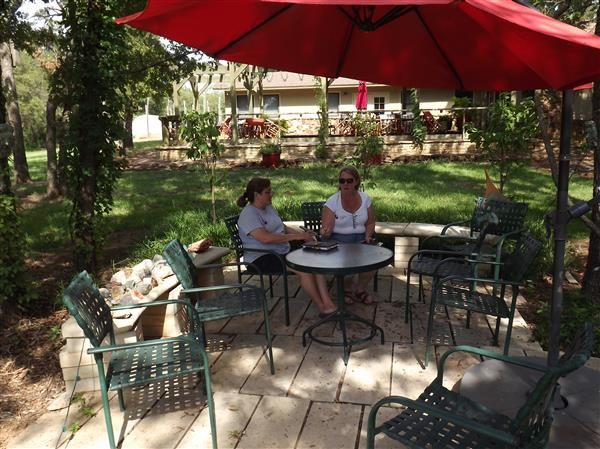 Like Miki, I thought the tasting room was fine – it was smaller than some but very cozy and clearly set up for people to step up to the tasting bar. My favorite spot was outside on the small patio – perfect place to sip a glass and enjoy the outdoor setting. It was a whirlwind tasting and perhaps because there were several folks in there the day we went, we did not really get to chat with Tom as we have with other owners. I find the stories of how they got started and their history to be very interesting – but the most I walked away knowing was that this has been a hobby of his for a long time, he grows cab on 2 acres and that his wine is made from 100% Oklahoma grapes.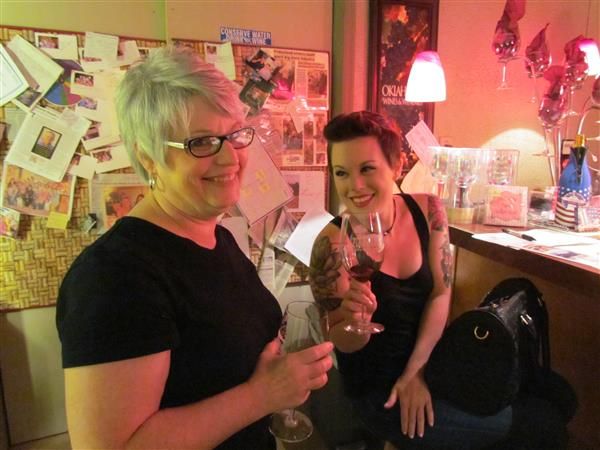 The wines were pretty good – my favorites were the Sangiovese and the Big Red Steak, the Syrah was also pretty good. Again, we moved from one wine to the next pretty quickly and we did not really get to chat about each one. I do recall him saying the Big Red Steak was blended to go well with Bar-B-Q type foods like steaks and burgers. We were joined by a couple of people who had also stopped at the Canadian River Vineyard & Winery – so there was a bit of that socializing we all love so much.
Overall – I think it is worth the trip out, especially if you enjoy the outdoors scene.